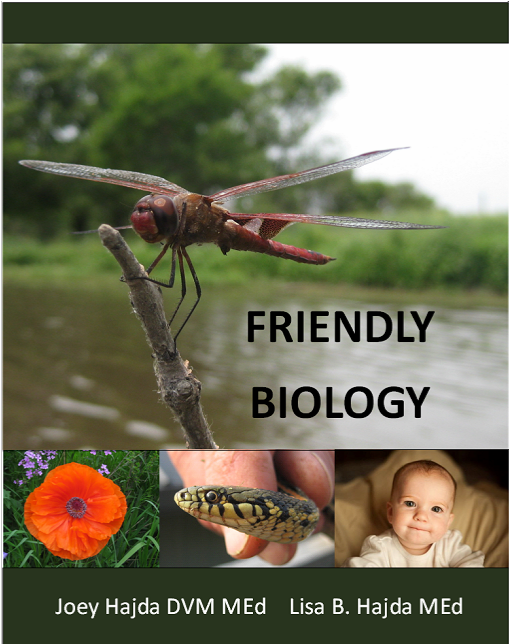 Friendly Biology

by Joey Hajda, DVM MEd
and Lisa B. Hajda, MEd

Friendly Biology
opens the world of biology to high school students in a gentle, non-intimidating manner. Students are led through meaningful, well-written lessons and lab activities with the goal of attaining a greater respect for the beauty and complexity of living things.
Topics covered include:

Characteristics common to all living things;
Basic chemistry as it pertains to living things;
The roles of carbohydrates, lipids, proteins and nucleic acids in living systems;
Cytology;
Mitosis and meiosis;
Chromosome duplication and protein synthesis;
The importance of pH in living systems;
Methods of reproduction
Mendelian genetics
Taxonomy
A survey of members of each kingdom of living things with emphasis placed on various classes and orders of importance;
An overview of all body systems of humans and
Ecology of living things.
464 pages; 28 lessons.
Text is accompanied by:

A consumable Student Workbook which contains worksheets for each lesson and
Test Booklet and Answer Key. These items are sold separately.

NEW!
Live videotaped lessons are now available! Unlimited viewing for your current student and future family members.
Preview Lesson 1.

Click here for video purchasing information.

To order books, click here.


For more information, contact us at:
friendlybiologyinfo@gmail.com

Author Informaton:
Joey and Lisa are the home schooling parents of ten children, aged 10-30. Joey has a doctorate degree in veterinary medicine and a masters degree in curriculum and instruction. He has taught at the middle and high school as well as community college levels for over 25 years. Lisa has bachelors degrees in animal and veterinary science and a masters degree in elementary curriculum and instruction. Their children have been homeschooled through high school.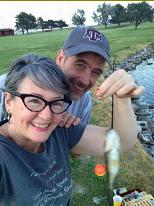 Preview files best viewed on a computer.